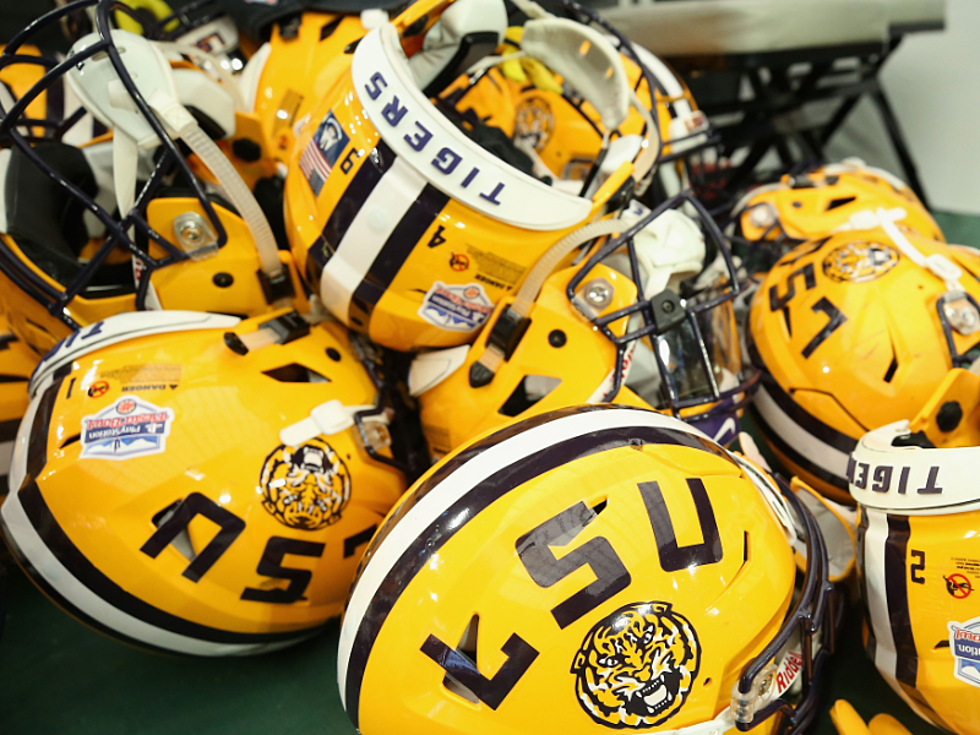 Ohio State Leaps to #1 in First FBS Poll – LSU Is #2
Christian Petersen/Getty Images
What do you think about the first College Football Playoff Rankings of the season? Ohio State jumps to #1 in the poll while the LSU Tigers check in at #2. Lots of Tiger fans are upset about this ranking since the Tigers have beaten 3 teams who were in the top 10 when the Tigers played them: Texas, Florida and Auburn.
Ohio State has no wins over top 10 teams. The Buckeyes did beat Michigan State and Wisconsin. But they still have to face unbeaten Penn State and Michigan.
There is a bit of a bright spot to this news, though. Since we began having the playoff format in college football, the top ranked team during week one has never gone on to win a national championship.
Clemson fans are not happy today either. The defending champions are not even in the top 4 and they are unbeaten as well.
Here's the rankings:
What do you think about the rankings? We want your opinion. Take our poll and let us know.
More From News Talk 96.5 KPEL