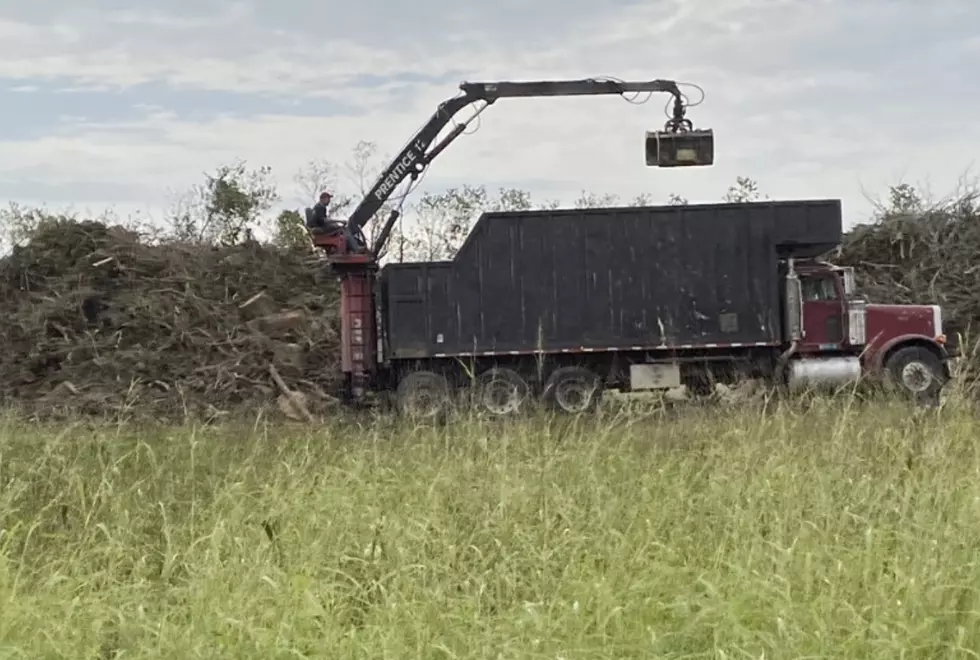 Photos From Debris Collection Site in Lafayette Parish
Staff Photo
The cleanup process is well underway after Hurricane Delta slammed into Southern Louisiana.
If you have branches or parts of trees waiting to be picked up by the parish let me inform, they are coming.
So many of us have debris out front after the storm and now all that we can do is wait for the parish to pick up and move out.
Well, they are coming and by the looks of the site where the debris is being mulched down, there's a lot of debris that has already been picked up.
The site where much of the branches or parts of trees is being hauled off to is located between Scott and Carencro. When you drive by you will see a number of trucks waiting to unload the debris they've picked up and so many are working at the site.
The cleanup process may take a few more weeks, but I can tell you that they are working to pick up what has been put on the side of the road. According to the Lafayette Consolidated Government, 32 trucks are working to remove debris from the side of roadways.
Here are a few photos from the collection site in Lafayette Parish.
Things You Want or Need After Surviving A Hurricane
More From News Talk 96.5 KPEL