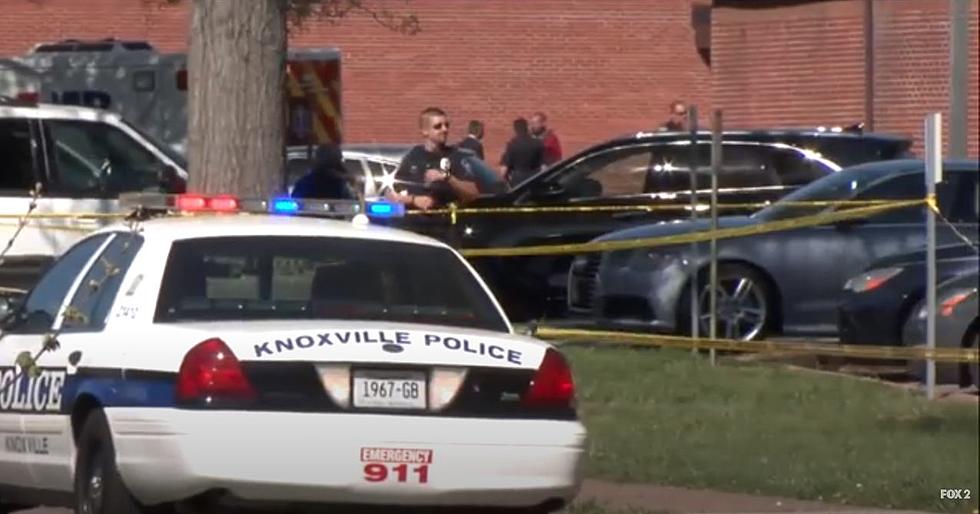 At Least 1 Dead, Officer Wounded in Tennessee School Shooting
Youtuve via FOX 2 St. Louis
Authorities say police faced gunfire as they responded to reports of a possible gunman at a Tennessee high school, leaving one person dead and an officer wounded.
Police say no one else was killed or wounded Monday at Austin-East Magnet High School in Knoxville and that a male was detained. Knoxville police posted on Facebook that they responded to the school, and when they encountered a male with a gun, shots were fired.
The Knoxville mayor told WATE-TV that she spoke with the wounded officer and that he was conscious and in good spirits.
(Story written by TRAVIS LOLLER and ADRIAN SAINZ/AP0
____________________________________________________________
KNOXVILLE, Tenn. (AP) — Authorities say multiple people including a police officer have been shot at a high school in the east Tennessee city of Knoxville, and the scene has since been secured.
The Knoxville Police Department tweeted that authorities were on the scene of the shooting Monday at Austin-East Magnet High School. The online posting said a Knoxville Police Department officer was reported among the victims. Police urged people to avoid the area.
Details remained sketchy and news outlets showed numerous police and emergency vehicles outside the school.
WATCH BELOW for a news report on the incident from FOX 2 St. Louis:
More From News Talk 96.5 KPEL