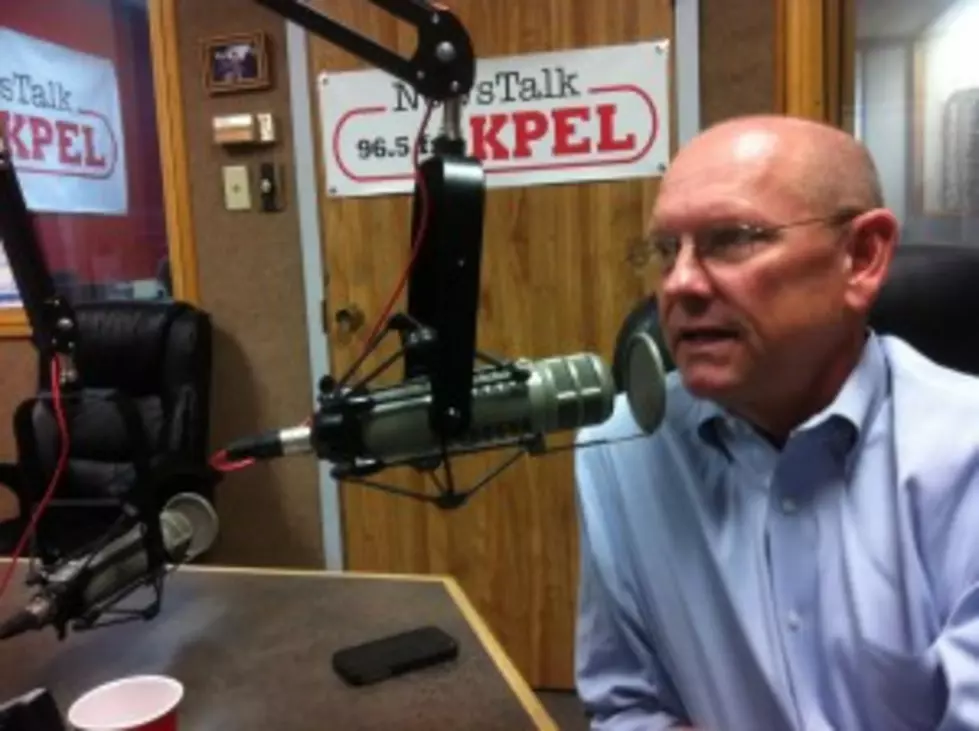 Red Light Camera Amnesty Program Could Recover $1.3 Million – Lafayette Live
Joey Durel; KPEL
Lafayette's controversial red light camera program has been met with much backlash and criticism since its introduction only a few years ago. One of the ways citizens have rebelled against the program has been to simply not pay their bill. As of a week ago, the city of Lafayette is currently owed one-point-three million dollars in unpaid traffic camera fines. The city is hoping to recover some of that unpaid fine money by proposing an amnesty perdiod.
Lafayette City-Parish President Joey Durel stopped by "Mornings with Ken and Bernie" for his weekly "Lafayette Live" segment today to discuss the potential implementation of an amnesty program, and what he hopes that program would accomplishment.
Durel explained that while a considerable amount of money is owed by citizens of Lafayette in unpaid fines, he believes people would be willing to pay their fines if universal compliance was enforced across the board.
We went through a period of years where there were law suits and there were questions about what we could and couldn't do, and times gone by and there are people who haven't paid there bills. I know there are good people out there who would be willing to pay their bill if they knew everybody had to pay their bill and there were consequences for it.
The amnesty proposal that is still currently up for adoption by the Lafayette City Council would grant citizens that owe an opportunity to pay fines without worrying about late fees they may have incurred. Durel maintained that those who continued to refuse to pay fines despite the offered amnesty period would face legal consequences from the LCG.
Though the amnesty program would encourage citizens to pay money owed, Durel maintained that the amnesty program is not an attempt by the LCG to make money.
It's not about making money because we'll make less money this on it, it's about equal enforcement of the law.

 
More From News Talk 96.5 KPEL