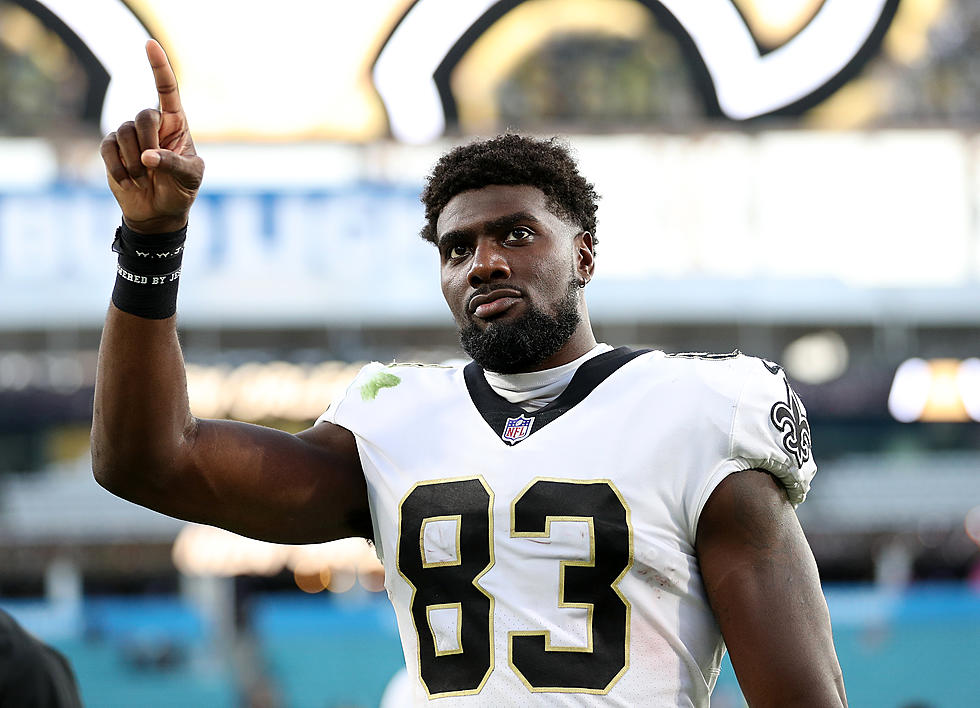 Report: Saints Re-Sign TE Juwan Johnson
Photo by James Gilbert/Getty Images
After signing with the New Orleans Saints practice squad in 2020 as an undrafted free agent out of Oregon, wide receiver Juwan Johnson had already overcome large odds.
In October of that season, he was elevated to the active roster for 4 games, then was transferred back to the practice squad.
In December of that year, he was officially signed to the active roster for the remainder of the season.
In the following offseason, he bulked up to convert from wide receiver to tight end, making the roster again 2021, finishing the year with 13 receptions and 4 touchdowns.
According to Saints insider Nick Underhill, Johnson has re-signed with New Orleans on a one-year extension.
New to the position, Johnson struggled with several aspects of the tight end position, but proved to be a threat in the red zone as evidenced by his 4 touchdowns.
Johnson joins Adam Trautman and Nick Vannett is the three tight ends currently under contract in New Orleans.
The Best Saints By Numbers 0-9
The Best Saints By Numbers: 10-19
The Best Saints By Numbers: 20-29
The Best Saints By Numbers: 30-39
The Best Saints By Numbers: 40-49
The Best Saints By Numbers: 50-59
The Best Saints By Numbers: 60-69
The Best Saints By Numbers: 70-79
The Best Saints By Numbers: 80-89
The Best Saints By Numbers: 90-99
More From News Talk 96.5 KPEL