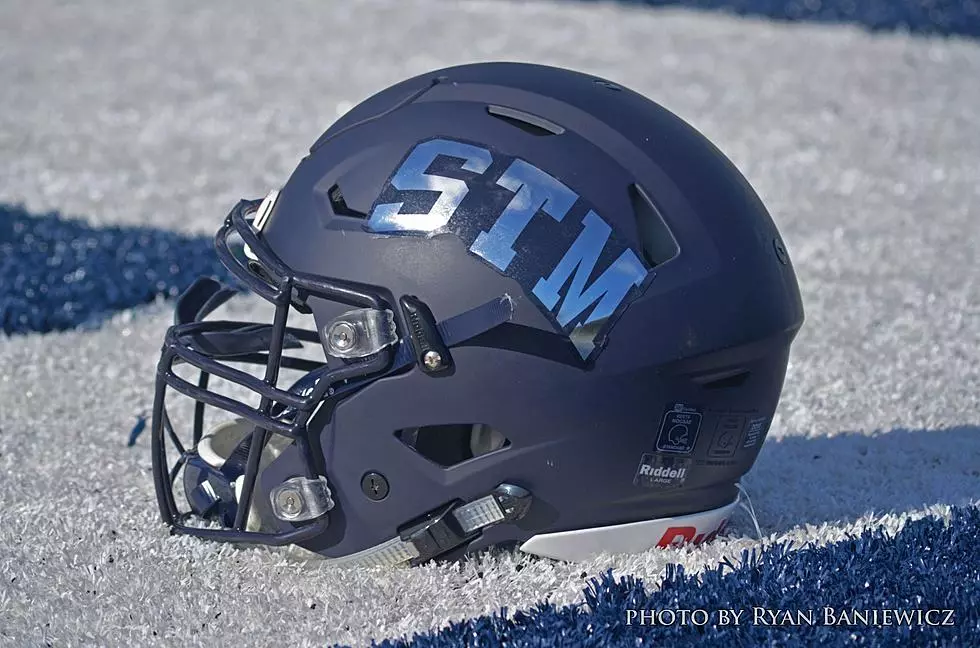 St. Thomas More Captures District 4-4A Title as Lafayette Christian Academy Falls in Classic Tilt
Townsquare Media
LAFAYETTE, La. (KPEL News) - In another classic contest between the St. Thomas More Cougars and the Lafayette Christian Academy Knights, it was STM who took another thriller from LCA in front of a standing room only crowd at Knight Stadium. With the win, the Cougars not only won the District 4-4A Championship but also secured the number one seed heading into the Division II Louisiana State Playoffs.
For the second championship game in a row, STM came back in the final two minutes to snatch victory away from LCA.
The Cougars struck first and they struck often as quarterback Sam Altman scored two of the first three touchdowns of the game as STM jumped out to a 21-0 lead through the first quarter and a half. Altman did so with his feet, running in each score from one and three yards. Throughout much of the game, the Cougar rushing attack provided steady scoring for STM.
The two teams traded scores as Jalen Noel got the Knights on the board with a 28-yard touchdown run and STM kicked a field goal late in the First Half to increase its lead to 24-6.
However, with only seconds remaining in the First Half, the trajectory of the game changed as quarterback Ju'Juan Johnson hit Trae Grogan on a 70-yard touchdown pass. Johnson would go on to connect on two other long touchdown passes: a 65-yarder to Brennan Walker that cut the STM lead to 24-19 and a 68-yard TD pass to TJ Marzell.
After trading scores back and forth in the Third Quarter, things settled down on the scoreboard as the two defenses held firm in the 4th Quarter, with LCA's defense even causing a fumble that was picked up by Cooper Martin and taken 99 yards for the score. That play gave LCA a 40-37 lead with 1:44 left to play.
But that's when Sam Altman - with the aid of some of the most controversial calls against the Knights - took the Cougars on a ride down field, as he stood tall in the pocket to deliver a 19-yard TD strike that proved to be the dagger and the winning margin 44-40.
Up next for both schools is a BYE in the first round of the Division II playoffs.
Lafayette Home Listed for $1
Check out these pictures from the home at 201 Martele Blvd.
Gallery Credit: Joe Cunningham
More From News Talk 96.5 KPEL