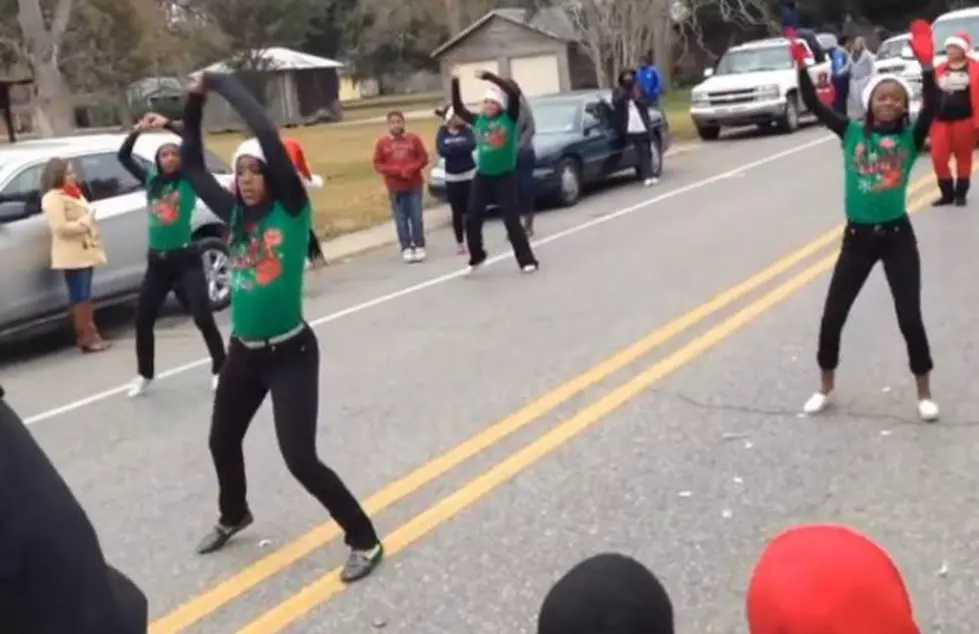 Tis The Season For Twerking? [OPINION]
twerking at Grand Coteau YouTube screen capture

Last week the Christmas parade in Grand Coteau featured a group of young teenage girls "twerking" a la Miley Cyrus to a song by Sissy Nobby called 'Crazy Bout My Boyfriend'.
Yes, the lyrics are R or X rated in some places and yes, I have seen more provocative dance moves in some parades however the moves and lyrics were in Mardi Gras parades not Christmas parades!
Didn't the people who sponsored this group get the message that it was a Christmas parade meant for children to celebrate the birth of Jesus Christ.  Didn't they get the message that a jolly guy in a red suit would be rewarding little boys and girls for good behavior during the past year?
In past years many people complained of obscene lyrics and sexual gyrations on the streets during Mardi Gras parades saying Mardi Gras was for kids.  When Mardi Gras started it certainly was not 'for children'.  Even now it really cannot be thought of as entertainment exclusively for children and sometimes some people may be offended by the music and behavior but this was a Christmas parade!  What were these people thinking?
I wonder if the parents of these girls think these moves by their underage daughters are acceptable?
This performance, if approved by the parents should save Santa a bunch of cash this year because the parents and their children were naughty and certainly not nice.  It's just my opinion but take a look at the video and tell us what you think.
More From News Talk 96.5 KPEL