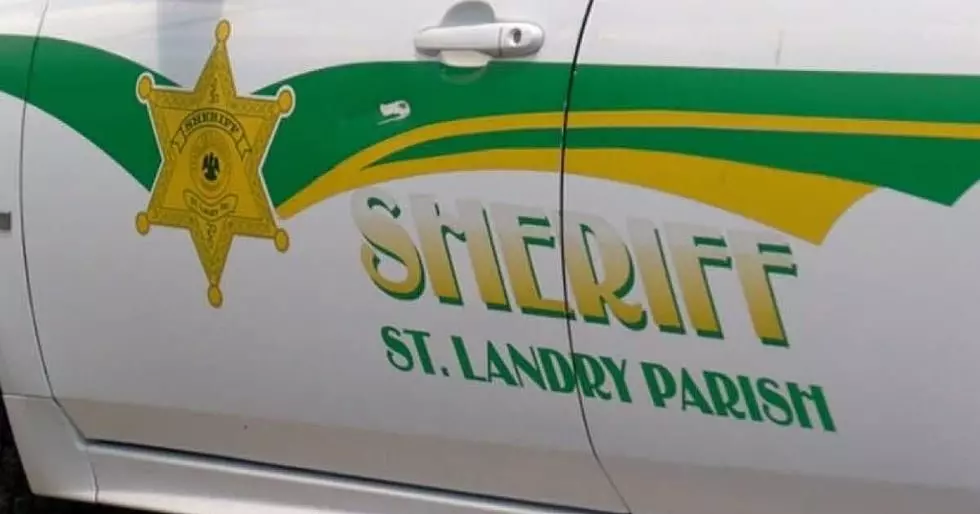 Grand Coteau Police Chief Arrested on Major Drug, Theft Charges
KATC
GRAND COTEAU, La. (KPEL News) - The St. Landry Parish Sheriff's Office has confirmed the arrest of Grand Coteau police chief Jeffrey Carl Guilbeau on numerous serious charges involving drugs and theft.
According to the sheriff's office, anonymous tips through Crime Stoppers identified a woman who took part in using and distributing illegal narcotics with Guilbeau.
Narcotics Detectives established surveillance of the residence to verify the alleged illegal drug activity concerns. During the undercover surveillance, officers observed Chief of Police Jeffery Guilbeau arrive at the residence in a marked Grand Coteau Police unit.

Narcotics Detectives decided to expedite the investigation and chose to conduct a 'knock and talk' at the residence. Heather Landry and Police Chief Guilbeau were detained at the residence and agreed to talk to officers.

Officers identified themselves to Heather Landry and Guilbeau and advised them of their Miranda Rights.
Guilbeau is facing numerous charges, according to the sheriff's office.
(2) counts of 40:966A1- Distribution of Marijuana-Felony;

(1) count of 14:67- Theft-Misdemeanor;

(3) counts of 14:130.1-Obstruction of Justice-Felony

(3) counts of 14:134-Malfeasance in Office-Felony
As noted by KLFY, Guilbeau previously submitted a letter of resignation to Mayor Patrick Richard. However, he retracted his resignation in late June.
"I got a letter from the chief stating that I, Chief Jeffrey Guilbeau here, resigned as chief of police in the town of Grand Coteau effective today. It's signed by the chief," said Mayor Richard.  "I did receive it. It was not delivered in a meeting. He brought it to me right before the meeting, and after the meeting, the chief called me back, stating he was not resigning."
"We have a lot of people to talk to, so we'll keep the public posted," Sheriff Bobby Guidroz told KLFY. "We're not sure how long this is going to take us. There's a lot of information that we're looking at. I can tell you one thing, we're going to be very thorough."
Fighting Fentanyl: Important Arrests Made Across Acadiana in 2022
The fight against fentanyl is a daunting one as the highly potent drug continues to take lives every day across the country. From Lafayette to the surrounding areas, law enforcement agencies have their hands full as they fight to get fentanyl off their respective streets.
Let's take a look back at headline-catching cases involving fentanyl in 2022.
More From News Talk 96.5 KPEL