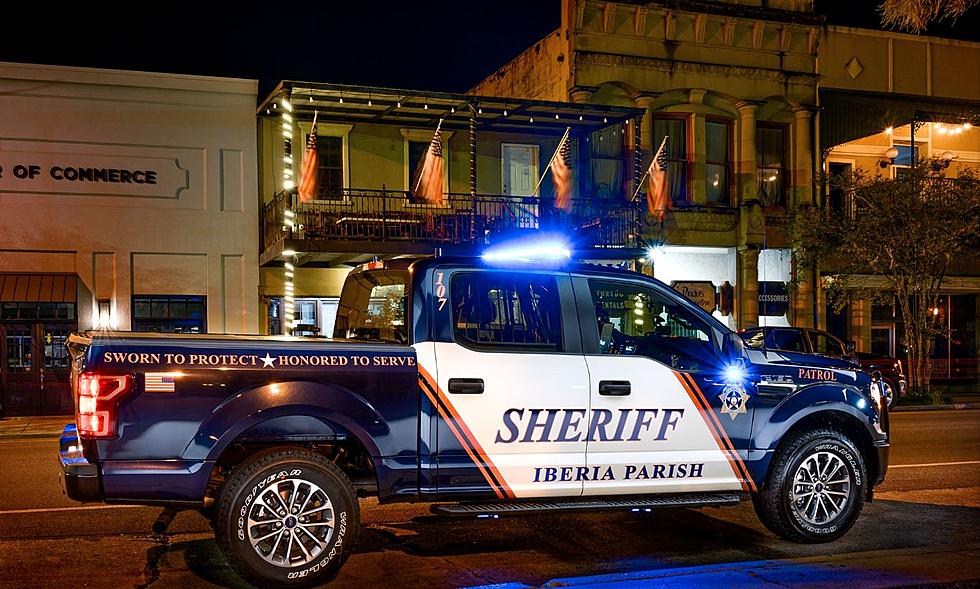 Victim in Brutal Murder in New Iberia Identified, Alleged Killer Awarded $10 Million Bond
Brandon Comeaux
NEW IBERIA, La. (KPEL News) - Iberia Parish officials have identified the victim in a brutal murder that occurred over the weekend. His alleged killer is behind bars with a massive bond.
The victim was identified as Andres Juarez Hernandez, 22, of New Iberia, according to the Iberia Parish Coroner's Office on Tuesday.
Hernandez was found unresponsive in his bed on Friday, October 13. According to initial reports, he was found with wounds to his head, though few specifics on those wounds have been released.
Arlin Roelsey Argueta-Molina, 24, of New Iberia was arrested in Youngsville, Louisiana, and charged with Second Degree Murder. He was given a steep bond of $10 million.
---
ORIGINAL STORY
A New Iberia man is in jail facing a steep bond after allegedly killing his roommate and stealing his work truck, the sheriff's department says.
The Iberia Parish Sheriff's Office was called to the scene of an unresponsive male on L Dubois Road. When they got to the scene, they found the victim deceased in his bed with wounds on his head.
At the time, deputies discovered his work truck and his roommate were missing.
Sheriff's detectives ultimately were able to piece together where the roommate, Arlin Roelsey Argueta-Molina, was hiding.
Argueta-Molina, 24, of New Iberia was eventually arrested in Youngsville. IPSO was assisted by the Youngsville Police Department and Lafayette Parish Sheriff's Office in the arrest. He was charged with Second Degree Murder.
Argueta-Molina was booked into the Iberia Parish Jail. His bond has been set at ten million dollars.
---
The KPEL News Team is working to provide additional coverage for Acadiana. Updates will be shared as they become available, so download the KPEL News app via Google Play or in the App Store and subscribe to breaking news alerts to get the latest information sent directly to your mobile device.
You can also use the KPEL app to submit a news tip, share a traffic update, or chat directly with our on-air team.
Be sure to bookmark our latest site, wearelafayette.net, where we provide more local news coverage as well as lifestyle and community features.
To report errors, omissions, or other concerns regarding the content above, send emails to news@kpel965.com.
Most Feared Weather Events in Louisiana
An unscientific poll revealed that south Louisiana residents are most fearful of these weather events.
Gallery Credit: Tracy Wirtz
More From News Talk 96.5 KPEL