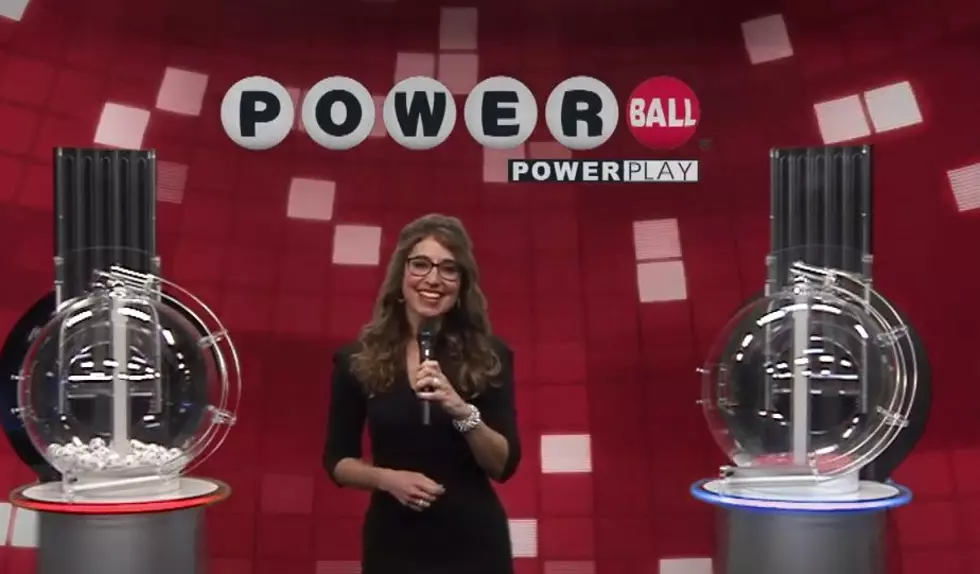 $235 Million Dollar Powerball Winner Sold for Saturday's Drawing
USA Mega via YouTube
The golden egg of good fortune has been dropped in the shape of a ping pong ball. Okay, dropped in the form of six ping pong balls would be more appropriate as a single ticket sold for this past Saturday's Powerball multi-state lottery game has matched all the numbers necessary to take home the game's jackpot.
According to the Louisiana Lottery winners page, the winning ticket is worth $235.4 million dollars. Based on information from Powerball officials the big money ticket was purchased in Lutz Florida. That's in the greater Tampa Bay area. The ticket matched all five of the white ball numbers and the Powerball in order to claim the jackpot.
While Louisiana lottery players didn't get the big money this time, our state's lottery luck did manage to eke out 13 tickets that have a prize of $100 dollars or more. In fact, eight of the 13 tickets are worth $300 this morning.
The numbers that were drawn in the Saturday, March 27th drawing were:
06   14   38   39   65   Powerball 06   Powerplay x3
The fact that there was a big winner means that the jackpot for the next Powerball drawing will reset at $20 million for the scheduled drawing on March 31st.
Meanwhile, the Mega Millions jackpot continues to grow as there were no jackpot winners in that game over the weekend. The jackpot for Mega Millions will be an estimated $152 million tomorrow night (Tuesday). That drawing is scheduled for 9:59 Louisiana time and by rule, ticket sales must cease at least one hour before the scheduled time for the drawing. Good luck and please play responsibly.
Oh, and if you happen to hit one of these lottery jackpots, you might want to check out this place. You could probably afford it with your lottery winnings. 
Stunning $1.8 Million Lafayette Home
The home is located in Avalon - an exclusive, gated, luxury community near the heart of Lafayette. It features 4 bedrooms, 5 full bathrooms, 2 half bathrooms, and has 5,444 square feet of living area.
More From News Talk 96.5 KPEL