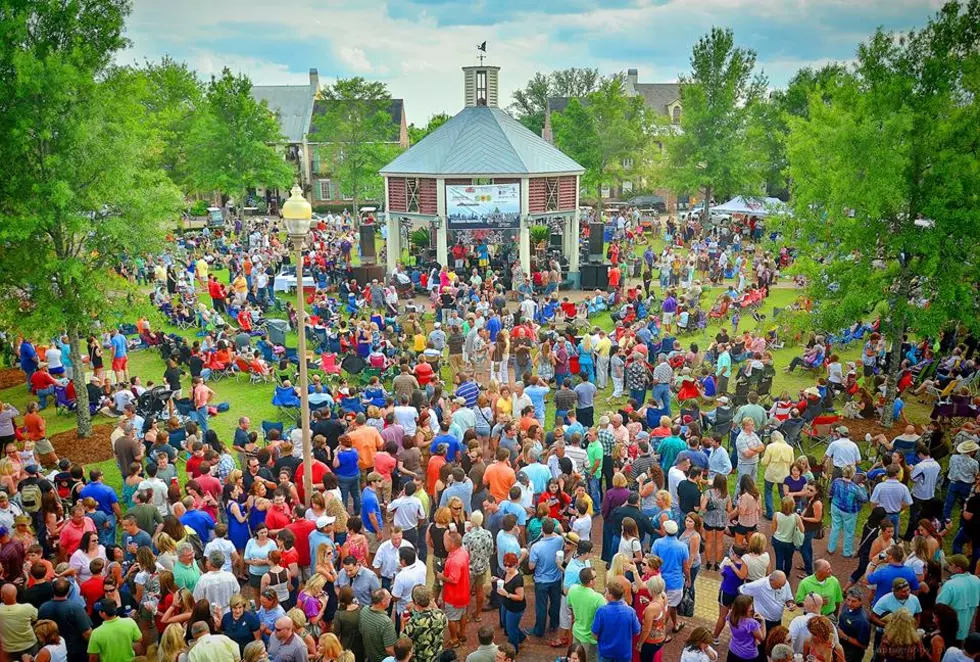 Chris Ardoin & NuStep Zydeco to Take the Stage at Rhythms on the River in Lafayette, Louisiana
Rhythms on the River, Facebook
LAFAYETTE, La. (KPEL News) - It will be a night for zydeco music as the Rhythms on the River concert series in Lafayette continues Thursday, May 11, with Chris Ardoin & NuStep Zydeco!
Each Spring and Fall, Rhythms on the River holds its free concert series at the beautiful Town Square in River Ranch! Each concert features area musicians who perform under the town center's gazebo while those in attendance enjoy the music and dance the evening away.
The Spring season of Rhythms on the River began on Thursday, April 30th as The Rouge Krewe rocked River Ranch!
Last week, Louisiana Red took the stage as 99.9 KTDY's Rob Kirkpatrick welcomed them on to the stage.
This week, Brandon Comeaux will represent Townsquare Media on behalf of its Lafayette sports station, 103.3 FM/1420 AM The G.O.A.T.
Here's Chris Ardoin & NuStep Zydeco performing at Festival International just a few nights ago!
The fun begins at 5:30 p.m. and lasts until 8:30 p.m.!
There will be food and beverage available for purchase. No ice chests, glass containers, or pets are allowed.
Next Thursday will be the final concert of the Spring series as the event was rescheduled due to stormy weather on the day of April 6th. Brandon Comeaux will be there representing Newstalk 96.5 KPEL that evening.
10 Great Love Songs By Louisiana Musicians
Louisiana is known around the world for the unique brands of music it's people have created. The Zydeco, Cajun, and swamp pop sounds are indeed one-of-a-kind, but the songwriters in those genres share a common trait with songwriters from the other forms of American music: They use their songs to express their love. So today, we present this compilation of love songs recorded by Louisiana musicians. Whether its Valentine's Day, an anniversary, or any other day, these songs will certainly help you say, "I love you, cher!"
2022's 32 Most Memorable Rock Tours and Concerts
It was a busy and exciting year for live music.
The Hilariously Bad First Concerts of Rock's Biggest Bands
There were long car rides, tiny stages and embarrassing situations on the way to stardom.
More From News Talk 96.5 KPEL