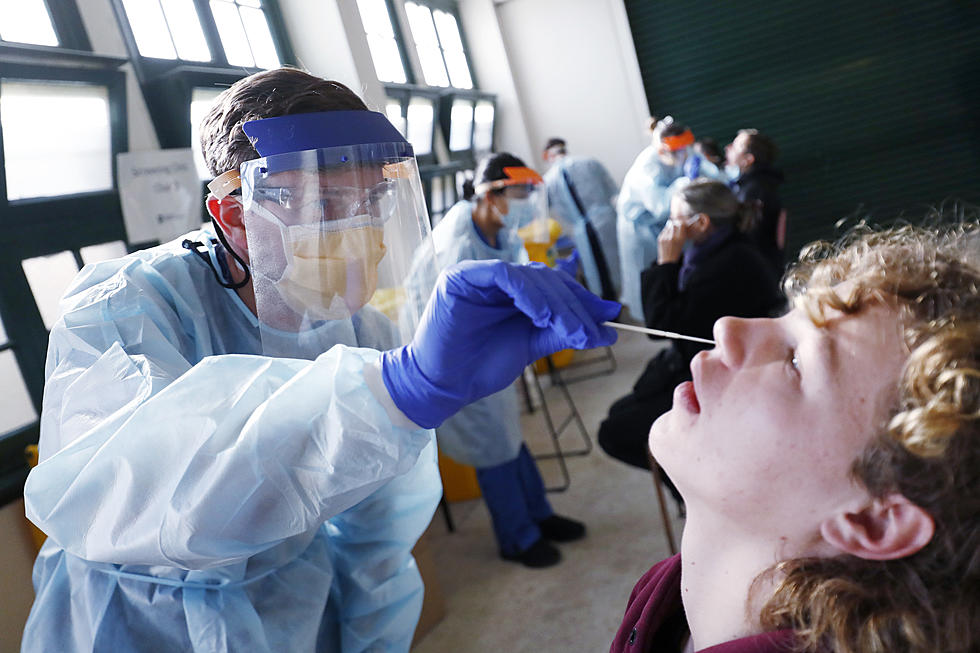 Edwards to Consider Additional Restrictions Recommendations
Photo by Darrian Traynor/Getty Images)
Governor John Bel Edwards says he will consider new White House guidelines.  The recommendations call for red zone states like Louisiana to close gyms, put tighter restrictions on indoor dining capacity to 25%, and limit gatherings to 10 people.
"Everything that we've done thus far has been consistent with guidelines we've gotten from the CDC and White House Coronavirus Task Force, whether it was the gating criteria, the miitigation measures that we've put in place at different points in time," said Edwards.
Louisiana is one of 18 states in the red zone for cases and one of 11 in the red zone for testing positivity.  Edwards feels the state already is covering the most prioritized spread mitigation efforts from the CDC and White House Coronavirus Task Force.
"The things that were emphasized Monday by Dr. Birx and the Vice President dealt with masks, limitation on crowd size, and closing bars, but we will certainly take a look at these other things too.
Edwards has closely followed the White House guidance, despite push back from Republicans at the state level over restrictions.  Edwards says any new spread mitigation mandates will come on the next proclamation.
"We are mindful that we have a current proclamation that is set to expire on July 26, and there will be a new proclamation issued in order to take its spot.  I cannot commit today what will be in that one that comes on the 26th," said Edwards.
(Story written by Kevin Barnhart/Louisiana Radio Network)
Is it Safe to Vacation with the Family This Summer?
More From News Talk 96.5 KPEL