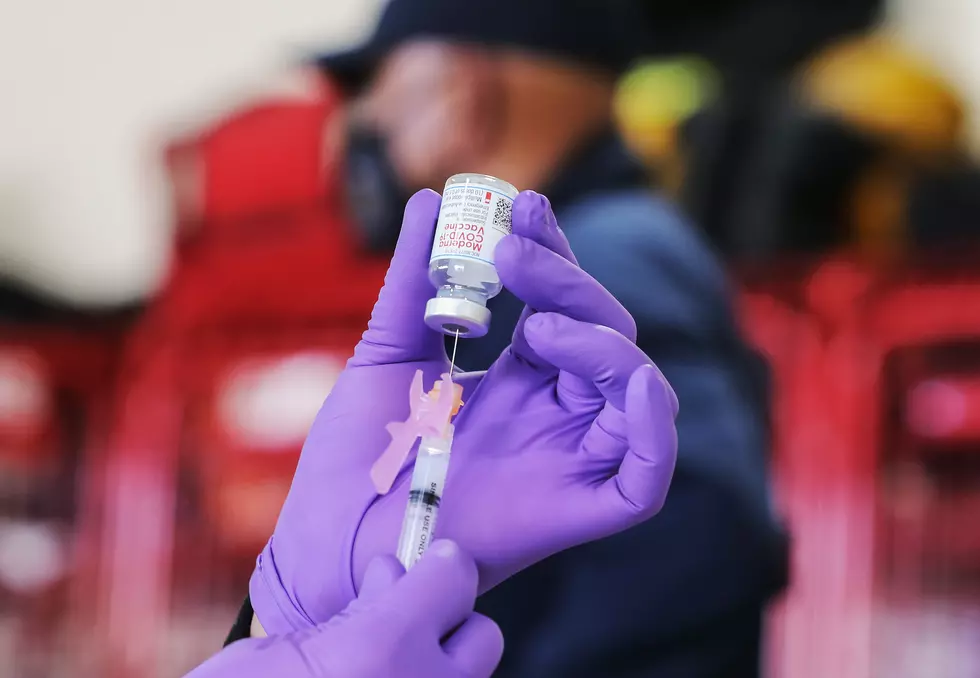 High Rate of COVID Variant Found in Southwest Louisiana
Mario Tama/Getty Images
As of today coronavirus vaccinations in the United States are expected to surpass the 100-million mark. While many of our nation and our state are rolling up their sleeves in hopes that a Moderna, Pfizer, or Johnson and Johnson jab will help to pull us out of the pandemic swoon, some areas of the country and the state don't seem to be as interested in getting the shot.
One of those areas in Louisiana is the southwestern section of the state. Currently, the area in and around Lake Charles is battling two issues with COVID-19. The first issue is a higher concentration of what is called the UK variant. The second issue has to do with a lower per capita vaccination rate.
Granted the figures used in calculating the per capita vaccination rate might be a little skewed for several reasons. The first is that the population information is based on 2018 Census figures. When you consider that the southwest corner of the state was walloped by two major hurricanes last year, it's safe to assume that the population may have shifted quite a bit.
In fact, storm recovery is being mentioned as the main catalyst for both coronavirus issues being monitored in that part of the state. The influx of people in and out of southwest Louisiana most certainly could play a part in the spread of the variant of the virus.
The fact that population numbers have been in disarray since the storms are also leading state health officials to believe the vaccination rates aren't as low as the numbers would show. Currently, that part of the state has a vaccination rate listed at 7.8%. And let's be honest, it's pretty hard to remember to go get a shot when you're still trying to get a roof over your family's head or food on the table.
Despite the hardships and the storm recovery,  you have to tip your cap to Lake Charles and the parishes of SWLA. Through it all they are remaining strong and most importantly, they are taking care of each other. Which is truly what Louisiana's joie de vivre is all about.
Ten Things You'll Find in a Typical Louisiana Home
More From News Talk 96.5 KPEL