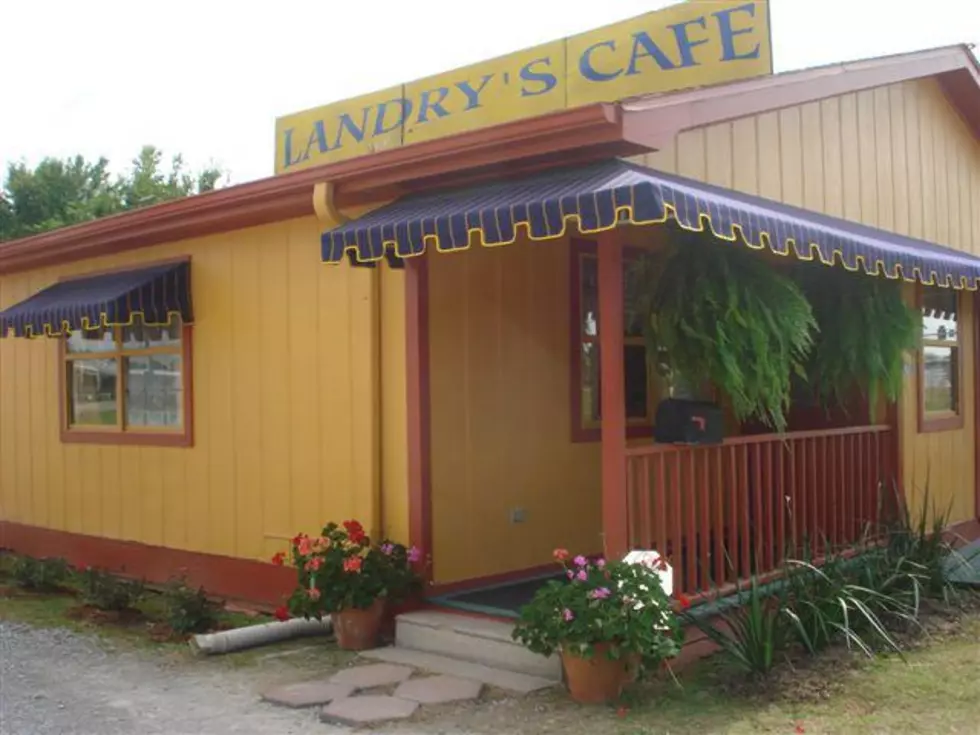 Landry's Cafe Closes Its Doors
Townsquare Media photo by John Falcon
In a post on Facebook this morning, Denise Andrade, the owner of Landry's Cafe on Cameron Street, announced her retirement.
Landry's Cafe, known for its down-home hearty plate lunches (served with a little sass), has frequently been the topic of newspaper articles and TV News segments. Eat Lafayette, Times "Best Of", KLFY's "Acadiana Eats" - both the quality and the quantity of Landry's Cafe's plate lunches have made headlines and were the reason people returned week after week.
My favorites, in no particular order, included Denise's chicken and sausage gumbo, the pork stew, meatball stew, chicken spaghetti, chicken fried steak, grilled chicken salad, cucumber and tomato salad, stuffed brisket and the fried chicken. And the red beans and rice.  And the corn macque choux. And the smothered cabbage. And the hamburgers. And the cornbread stuffing. Oh, I almost forgot about Lebanese Tuesdays!! AND THE ONION RINGS!!!
I am going to miss the lunches at Landry's Cafe, but I am glad that Denise will be able to spend more time with her family - especially her grandkids!
The doors at Landry's Cafe closed for the final time on Friday, December 7, 2018.
I've been somewhat of a regular at Landry's, as it is right up the street from this radio station. Through the years, I've watched Chip, Alex and Tyler grow up, get married, have kids. I've witnessed Denise and Maurice's joy when their grandkids were born, and their sorrow when their parents left us. I've fixed leaks in their sinks and changed flat tires for customers in their parking lot.
I've eaten a lot of meals at Landry's Cafe. I've met there with co-workers and classmates (it was even the meet-up point for an old Army buddy who was headed through town). I've seen old friends there and made new ones. I'm going to miss a lot about Landry's, but what I will miss most is the feeling I would get when I walked through the door, and that feeling can be described in one word: family.
Denise and her crew will still be operating the catering business, but the Lafayette staple known as Landry's Cafe is now a memory, and a darned good one.
Thank you for all those years of great food and hospitality, Denise; Bootsie and Galine would be proud of what you've done!
More From News Talk 96.5 KPEL