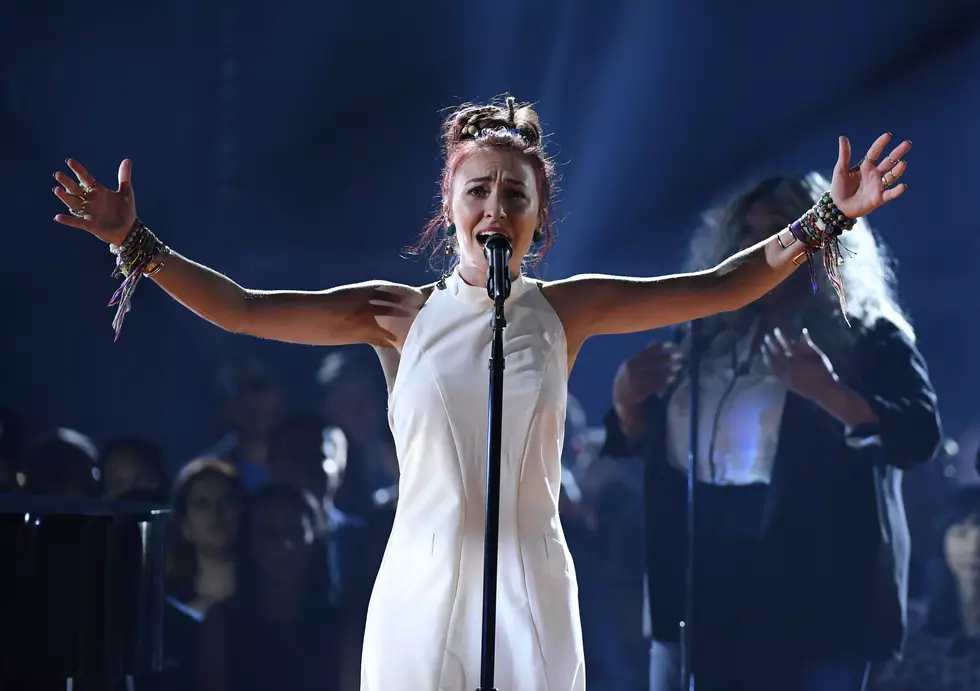 Lauren Daigle Kicking Off The Kaleidoscope Tour, 2 Concert Locations Scheduled for Louisiana
Photo by Ethan Miller/Getty Images
LAFAYETTE, La. (KPEL News) - Lafayette's own Lauren Daigle is kicking off another concert tour and she a few stops planned for Louisiana during that time.
The Kaleidoscope Tour begins tonight (Monday, March 27) in Nashville, Tennessee, for an album preview concert.
Lauren Daigle's new self-titled album features "Thank God I Do," which has over a million views on Youtube just from her personal account. Just like many of her hit songs, the lyrics are very deep-thinking and do a fantastic job of capturing human emotion and how she relies on her faith and God.
 After Nashville, Daigle will make a couple of stops in Alabama before taking nearly a month off from The Kaleidoscope Tour. During that month away from the tour, she will be in Lafayette to headline Festival International at the end of April.
Daigle will then head north as she will tour the Midwest and the Northeast over the summer before heading back to Louisiana in September. The tour will stop in Bossier City at the Brookshire Grocery Arena on Thursday, September 7, and in Baton Rouge at the Raising Cane's River Center Arena the following night.
After her stay in Louisiana, Daigle will head back up to tour the North and the Midwest, then head up and down the East Coast and the West Coast. She will then come back to the South where the tour began in Nashville and end the tour in Greenville, South Carolina.
I've been to two Lauren Daigle concerts. One was at her hometown church in Lafayette and the other was for a joint concert she did with the Acadiana Symphony Orchestra. If you've never been to an LD concert, put it on your concert to-do list. Her music is powerful and will leave you amazed by her abilities to perform.
10 Great Love Songs By Louisiana Musicians
Louisiana is known around the world for the unique brands of music it's people have created. The Zydeco, Cajun, and swamp pop sounds are indeed one-of-a-kind, but the songwriters in those genres share a common trait with songwriters from the other forms of American music: They use their songs to express their love. So today, we present this compilation of love songs recorded by Louisiana musicians. Whether its Valentine's Day, an anniversary, or any other day, these songs will certainly help you say, "I love you, cher!"
2022's 32 Most Memorable Rock Tours and Concerts
It was a busy and exciting year for live music.
The Hilariously Bad First Concerts of Rock's Biggest Bands
There were long car rides, tiny stages and embarrassing situations on the way to stardom.
More From News Talk 96.5 KPEL