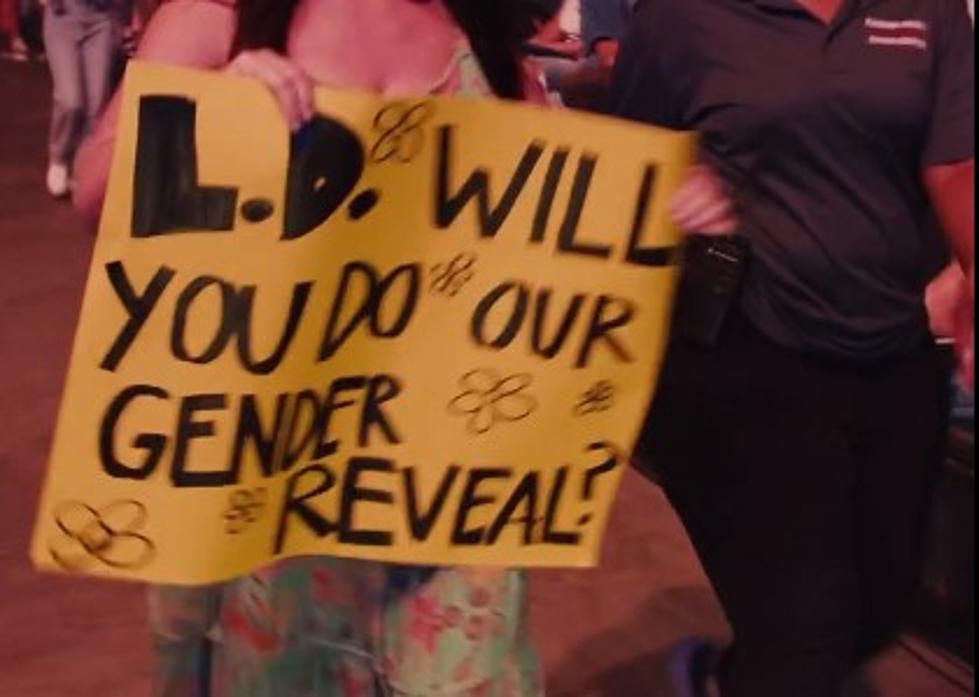 Lauren Daigle Reveals Gender of Broussard Woman's Baby During Concert in Baton Rouge
Lafayette, LA (KPEL News) - Ask and ye shall receive! A Broussard, Louisiana, woman did just that and was treated to a very public and special gender reveal by contemporary Christian artist Lauren Daigle.
Cortni Waguespack traveled to Baton Rouge on September 8 to see Lauren Daigle's 2023 Kaleidoscope Tour at the River Center. Traveling with Brandon Lake, Daigle is touring to promote the release of her upcoming self-titled album and entertaining audiences with her groundbreaking hits "You Say," "Look Up Child," "Rescue," and her most recent release "Thank God I Do."
Louisiana proudly claims Daigle as one of its own. The popular singer and songwriter was born in Lake Charles and grew up in Lafayette. She released her first album, "How Can It Be," in 2015. She became a household name in 2019 when her album "Look Up Child" and the single "You Say" captured Grammy, Billboard Music, and Dove Awards.
On a personal note, I was honored to interview Daigle in December of 2018 when her Christmas tour stopped at Lafayette's Heymann Center to talk about the nomination and her Cajun roots.
Cortni and her family were equally as excited when the popular artist saw their homemade poster asking, "LD, will you do our gender reveal?"
Daigle invited the fan to join her on stage and proceeded to tear open the envelope to find out what, according to Cortni, would be the "tie-breaker."
Tie goes to the girls!
According to her Facebook page, Cortni owns and operates Cortni Marie Photography in Broussard.
Incidentally, the gender reveal may have been an unusual birthday gift for Lauren who turned 32 years old the next day, September 9. She was born Lauren Ashley Daigle in 1991 to Laura and Mark Daigle, and she has a sister, Madison, and a brother, Brandon.
She went to LSU to study Child and Family Studies after graduating high school, but dropped out to pursue her music career. She sang the National Anthem at the 2020 College Football Playoff National Championship when the LSU Tigers beat Clemson in the Superdome 42-25 and marks that moment as one of the highlights of her career.
10 Great Love Songs By Louisiana Musicians
Louisiana is known around the world for the unique brands of music it's people have created. The Zydeco, Cajun, and swamp pop sounds are indeed one-of-a-kind, but the songwriters in those genres share a common trait with songwriters from the other forms of American music: They use their songs to express their love. So today, we present this compilation of love songs recorded by Louisiana musicians. Whether its Valentine's Day, an anniversary, or any other day, these songs will certainly help you say, "I love you, cher!"
Gallery Credit: Ian Auzenne
The Best Fall Cooking Louisiana Has To Offer
Get your roux, trinity, and andouille together. It's time for the best Cajun and Creole cooking to celebrate the fall weather.
Gallery Credit: Joe Cunningham
More From News Talk 96.5 KPEL