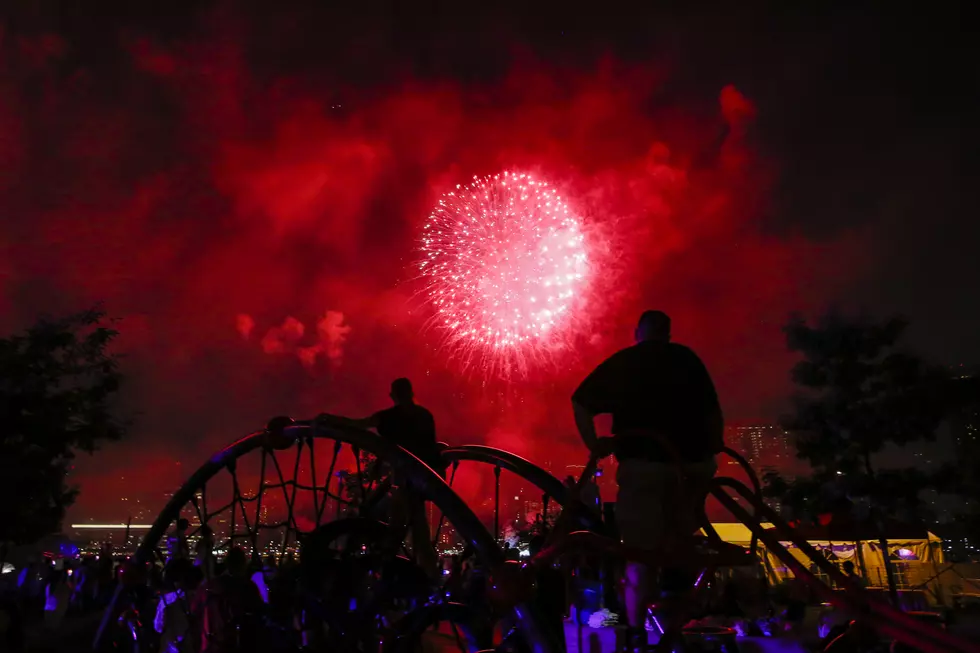 Fireworks safety tips with Fire Marshal Browning
Eduardo Munoz Alvarez / Stringer, Getty Images
Independence day kicks off tomorrow and pyromaniacs are crowding firework stands to celebrate America's independence with a boom.
Every year folks get busted for shooting fireworks in jurisdictions where it's outlawed, so how can you be sure it's legal in your area? State Fire Marshal Butch Browning says you can call your city and parish authorities, but there's an easier way to know…
"We only permit stands if that jurisdiction where it is physically located allows the sale and use."
Fireworks are prohibited anywhere in East Baton Rouge or Orleans Parish, and a number of other large cities in the state.
When you walk into the stand, make sure you check for the Fire Marshal's permit to know you're getting safe product, and Browning says don't buy off the back of some guy's truck…
"Many accidents that occur we find involve devices that are not approved by the state or have been remanufactured."
Once you're ready to start firing off the pyrotechnics, Browning says make sure you have two things close by…
"Have a bucket of water, have a water hose handy, those are both good mitigation practices to put those embers out."
He adds, don't hold fireworks, don't operate them if you've been drinking, make sure you have at least 200 feet of open space to fire in, and have a metal bucket for the remains of discharged fireworks.
More From News Talk 96.5 KPEL