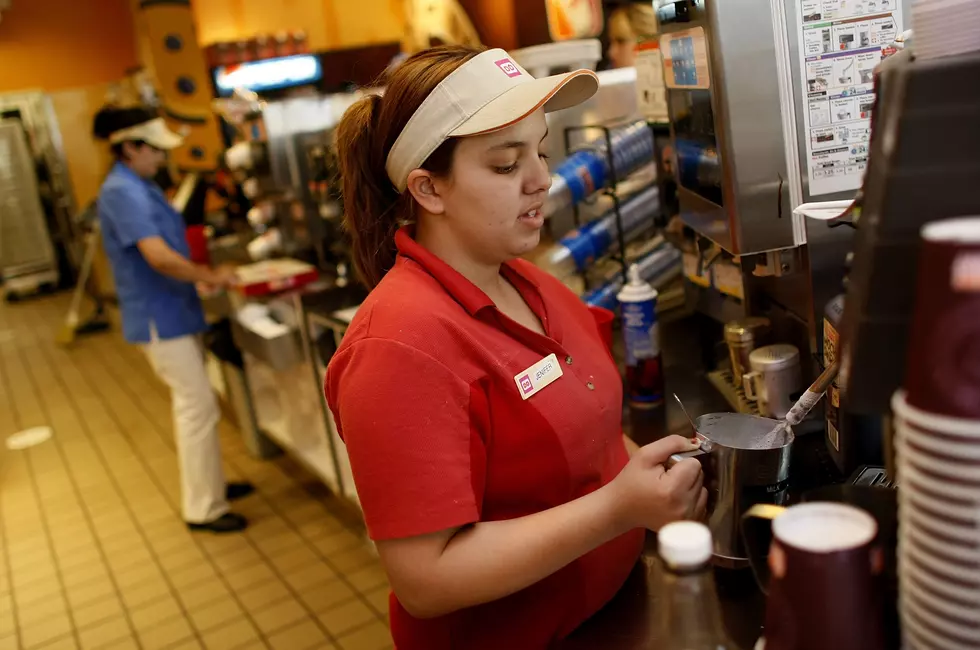 McDonald's Closing 200 Stores, Dunkin' 800 in Midst of Pandemic
Joe Raedle/Getty Images
The golden arches will have to be taken down at approximately 200 US restaurants, and it's all due to the COVID-19 pandemic. McDonald's issued a statement saying they are permanently shuttering 200 locations out of their 14,000 as a direct result of the global health crisis. A majority of those "low volume" stores are located inside Walmart. Almost half, to be exact. The company said some of the closures were already slated for the future, but plans have sped up considerably due to coronavirus, and it's impact on global sales. No word yet on which locations will be affected.
Dunkin' Donuts also announced this week that they are permanently closing 8% of their locations in the US, which equals to about 800 restaurants. They announced in February that more than half of the closures, about 450, would be in Speedway convenience stores, and those will happen by the end of 2020. They also stated that 350 locations outside of the US would more than likely be shuttered as well. According to CNBC "Dunkin' said it also plans to halt further re openings of its dining rooms as Covid-19 cases continue to rise in the U.S." They also stated that revenues are down by 20%, as less people are stopping by their stores on the way to work during the pandemic.The Lafayette location is at 621 E Milton Ave. and the Breaux Bridge store is at 100 Rees Street. Their website says the Breaux Bridge store is temporarily closed.
The company, Dunkin' Brands, also owns Baskin-Robbins Ice Cream shops, and have closed 180 of those internationally. I hate to hear that anyone is losing their job, especially during a health crisis, so sending our best wishes to all the employees who work at these places.
Not Your Average Nachos You Must Try in Lafayette
More From News Talk 96.5 KPEL