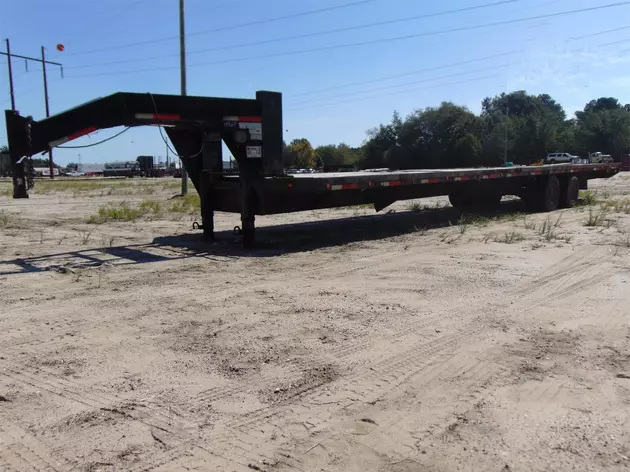 People Can Help In Search For Missing Trailer
Photo Courtesy of The Acadia Parish Crime Stoppers Program
A trailer with more than 400 feet of oilfield pipe on it was stolen in July, and officials with Acadia Crime Stoppers are hoping that by sharing the story, the trailer can be found.
Crime Stoppers officials say that at some point between the night of July 27 and the following day, someone took the trailer containing the casing pipe worth more than $15,000.
Police say the trailer was stolen from the area around the Mermentau Bridge area, and they are hoping the stock photo included with this story will spark tips to their Crime Stoppers line at 337-789-TIPS(8477).
The kind of trailer that was stolen was a 2005 40 foot goose-neck trailer from Ameritrail.
You can remain anonymous by calling the Crime Stoppers line, and another way to remain anonymous, is to download the P3 app on your phone.
More From News Talk 96.5 KPEL