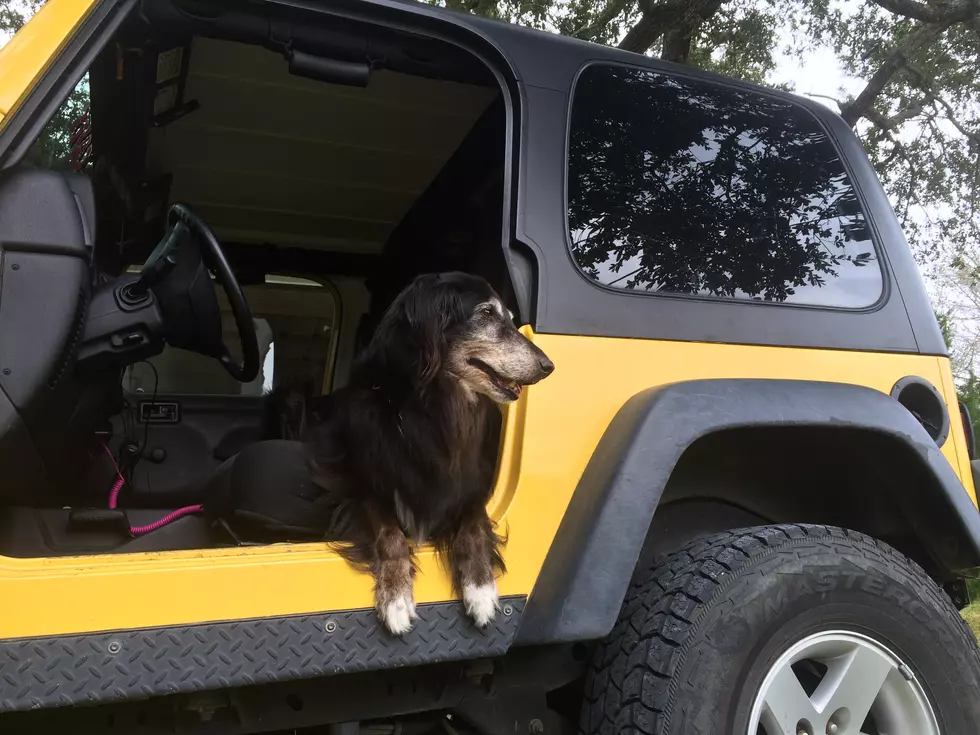 Steps to Take to Ready Your Dog for a Road Trip
Tucker (Townsquare Media photo by John Falcon)
When the summer months come around, many of us will be taking to the highways and the way-highs to travel around this great globe of ours. And, if you are like me, you'll be taking your dogs with you.
According to Statista, over 63 million households own at least one pet, so it's a no-brainer to think that some of those pets will be enjoying a trip with the family.
Many people like to prepare for their vacations. How many times have you heard a co-worker or family member say "oh, it's time to start working on my 'beach bod' if I'm going to be ready for the summer"? Or "I'd better hit the tanning beds so I'm not a ghost on the cruise"? If you're like me, many times. We buy vacation clothes. We get the car ready. We stock up on snacks and drinks. We get someone to water the plants and bring in the mail. We schedule time off from work.
My point here is this: we prepare ourselves for the vacation, but do we prepare our pets? Even if they are not coming with us?
I reached out to Dr. Tal Guidry at Guidry Animal Hospital on Gloria Switch to ask if they had any advice on preparing dogs for a road trip/vacation. He gave us a checklist to consider prior to taking your dog on the road (or to the skies) with you.
What You Need to Prepare Your Pup for a Road Trip
So, there you have it. Follow these guidelines and your pooch will be ready for the road!
Venomous Snakes in Louisiana
More From News Talk 96.5 KPEL