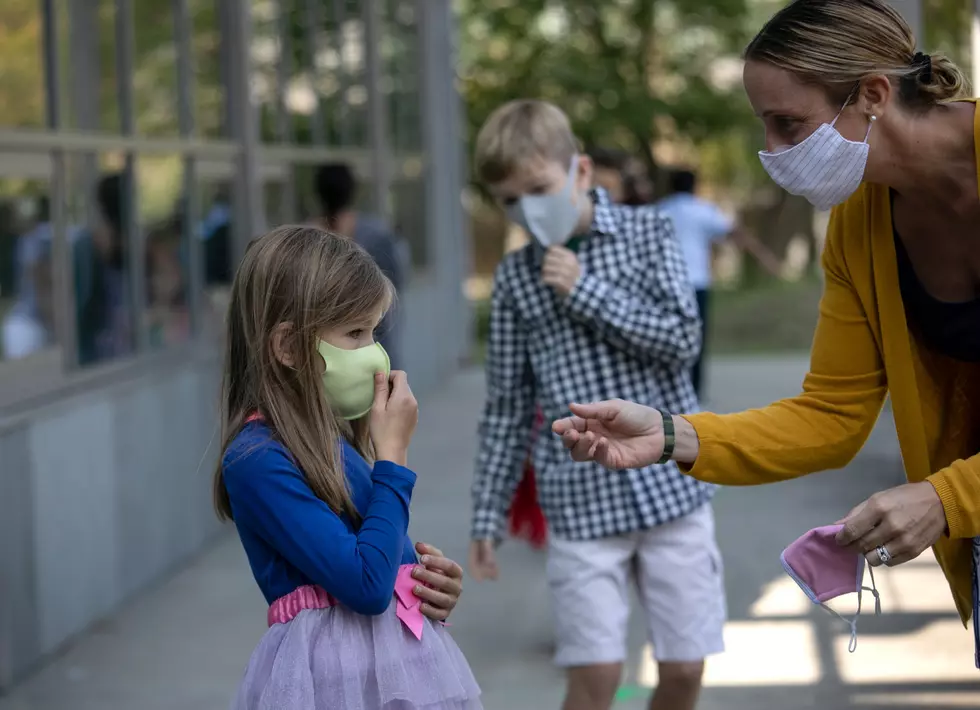 Acadiana Leads Louisiana In COVID-19 Outbreaks Within Schools
Photo by John Moore/Getty Images
The Louisiana Department of Health and our media partners at KATC-TV3 are reporting that Acadiana leads the state in COVID-19 cases in schools.
Region 4, which contains the majority of parishes in Acadiana, has the highest number of COVID-19 cases in schools according to the Louisiana Department of Health outbreak page. The number of cases in Region 4 is at 97 total, with 26 of those cases being faculty and the remaining 71 cases being students.
There are 523 cases of COVID-19 within K-12 schools in the state of Louisiana.
Institutions of Higher Education (IHE) within the state are currently at 1,409 cases of COVID-19 amongst students that are attending classes or living on campus.
You can find a full breakdown of COVID-19 cases for all Regions in the state as well as more details on IHE's COVID-19 cases here.
"&CHAR(34)&(R[0
Lowering a Child's Stress and Anxiety When Returning Back to School
More From News Talk 96.5 KPEL