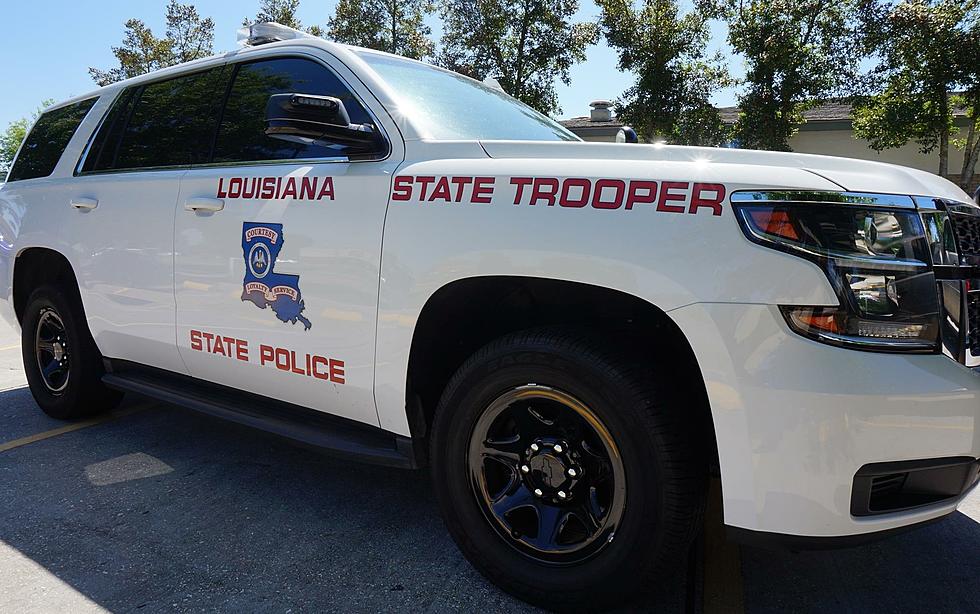 New Iberia Man Dies after Being Submerged in a Canal in His Truck
Photo courtesy of LSP
While the details surrounding what caused the crash are not completely known, Louisiana State Police Spokesman Ross Brennan says a 62-year-old man died in a crash near South Lewis Street and Highway 90 Monday morning.
Troopers were called out to the crash at around 8 o'clock this morning to find that a man driving down South Lewis Street ended up driving off the right side of the Street.
Brennan says John Rodrigue of New Iberia's truck then slammed into a utility pole and it ultimately ended up in a drainage canal.
Rodrique was wearing his seat belt, but in this instance, it was a hindrance to him being about to get out of the truck.
The vehicle ended up upside down in the drainage canal, and Rodrique was pronounced dead at the scene by the coroner's office.
As is standard in any case of death or serious injury, a routine toxicology sample was taken to be analyzed by officials.
There have been six fatal crashes that have resulted in seven death so far this year.
List of Homicides and Deaths in Acadiana for 2022
There have been multiple homicides in Acadiana for 2022. The following is a list, by parish, of each of the homicides and deaths that have happened so far this year. It is astounding the number of deaths in our area this year. Multiple deaths due to shootings have happened this year along with several hit-and-run deaths.
More From News Talk 96.5 KPEL