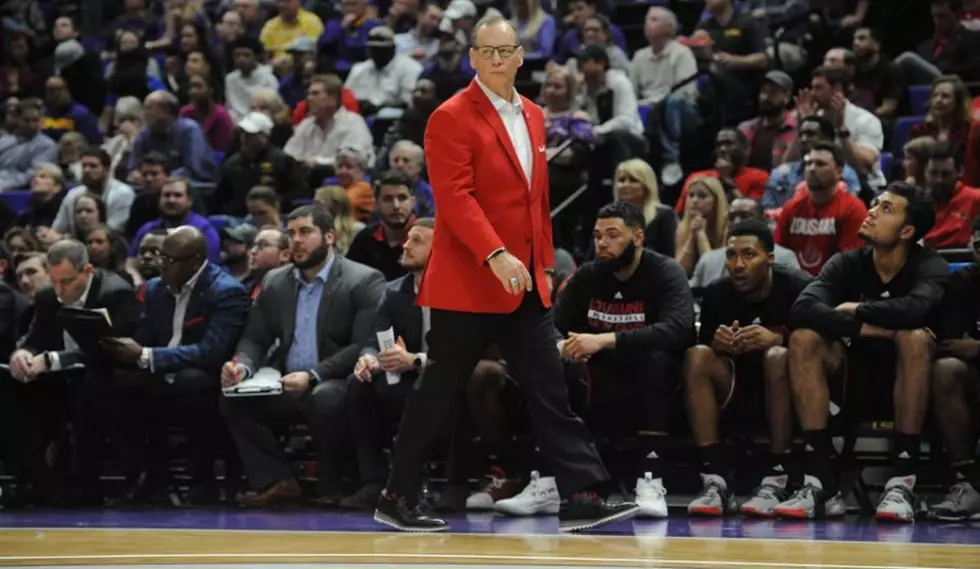 Cajuns' Sun Belt Basketball Schedule Released
ragin'cajuns.com
The Sun Belt Conference today released its league schedule for 2019-20.
Each team will play 20 conference games for the upcoming season.   Each league team will play two conference games in December, with the regular season ending Tuesday, March 3rd.
The Sun Belt Conference Basketball Tournament will begin with first round games at campus sites starting Saturday March 7th, with the semifinals and finals slated for the Smoothie King Center in New Orleans March 14-15.
Here is the Cajuns' schedule for league play.  The non conference part of the schedule will be released soon.
Wednesday, December 18          at Arkansas State
Saturday, December 21                 LITTLE ROCK
Thursday, January 2                        SOUTH ALABAMA
Saturday, January 4                         TROY
Monday, January 6                          at Appalachian State
Thursday, January 9                        at Georgia State
Saturday, January 11                      at Georgia Southern
Thursday, January 16                      UT ARLINGTON
Saturday, January 18                      TEXAS STATE
Saturday, January 25                      ULM
Thursday, January 30                      at UT Arlington
Saturday, February 1                      at Texas State
Thursday, February 6                     GEORGIA STATE
Saturday, February 8                      GEORGIA SOUTHERN
Thursday, February 13                   at South Alabama
Saturday, February 15                    at Troy
Saturday, February 22                    at ULM
Wednesday, February 26             ARKANSAS STATE
Saturday, February 29                    at Little Rock
Tuesday, March 3                            COASTAL CAROLINA
SUN BELT CONFERENCE TOURNAMENT SCHEDULE
First Round (Campus Sites)  Saturday, March 7
Game One #9 seed at #8 seed
Game Two #10 seed at #7 seed
Second Round (Campus Sites)  Monday, March 9
Game Three:  Winner Game one at #5 seed
Game Four:  Winner Game two at #6 seed.
QUARTERFINALS (Campus Sites) Wednesday March 11
Game Five:  Winner Game Three at #4 seed
Game Six:  Winner Game Four at #3 seed
SEMIFINALS—SMOOTHIE KING CENTER, NEW ORLEANS
Game Seven:  Winner Game Five vs. #1 seed
Game Eight:  Winner Game Six vs. #2 seed
FINALS---SMOOTHIE KING CENTER, NEW ORLEANS
Game seven winner vs. Game eight winner.
More From News Talk 96.5 KPEL