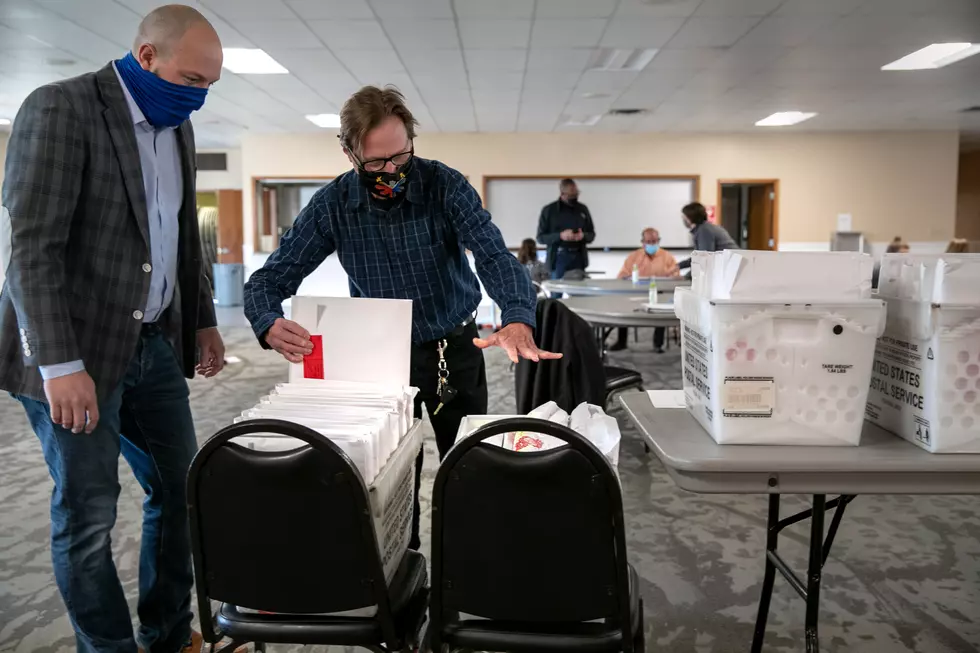 Live Web Cams of Election Ballots Being Counted [VIDEO]
When I came upon this story, I was once again amazed at how technology has changed, and changed us, throughout the years. Not only is this the first election in a pretty long time to have such huge controversy surrounding it, but it's not even close to being over yet. Whether you voted for Trump/Pence or Biden/Harris, you're probably just as on edge as the rest of America to see who is going to be the next occupant at 1600 Pennsylvania Ave. in Washington, D.C.
One of the fascinating themes surrounding this crazy election year is how much technology has affected our voting process. Because of the coronavirus pandemic, most states changed their game plan to allow citizens to do their civic duty safely. And by safely we mean voting by mail in advance, absentee voting, and of course, following all the CDC guidelines to vote as safely as possible on election day. Regardless of the outcome, it is great to be an American, and have the privilege to choose our elected officials!
With all this being said, I found something really captivating amidst all the stress over not knowing who won on election night. The poll workers who are currently counting ballots, so that we can have an accurate and fair election, can be seen on webcams around America. Yes, you can actually see the action of the due process at work. These webcams are provided by governing.com, and are in a variety of locations, including Los Angeles County, Maricopa County, Arizona, and the Philadelphia City Commissioners Live Stream. You can check out a couple of livestreams below, and all of them here on the governing.com website. God Bless America, y'all!
KEEP READING: Scroll to see what the big headlines were the year you were born
More From News Talk 96.5 KPEL