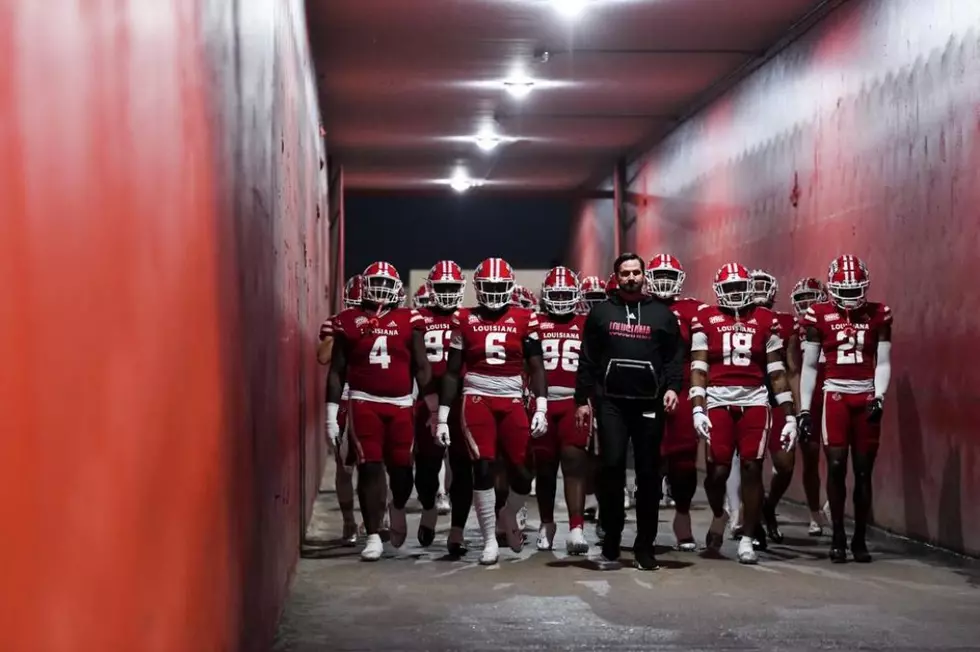 Could Louisiana Ragin' Cajuns Athletes Get Paid to Appear in a Video Game?
Benjamin Massey, Ragin' Cajuns Athletics
Video game maker Electronic Arts' sports division, EA Sports, announced last year that they would return to making one of their top-performing video game franchises - NCAA Football.
Being released now as "EA Sports College Football," the company is looking to re-capture the spark that made the company millions while allowing players to compete as their favorite college football teams. However, one of the biggest concerns dating all the way back to the original NCAA Football series was the use of player likenesses.
That will no longer be a problem, EA Sports says.
That could end up being very positive news for Louisiana Ragin' Cajuns athletes. ESPN broke the news on Wednesday.
An EA Sports representative confirmed to ESPN on Wednesday that it has contracted with OneTeam Partners to "facilitate collegiate athletes' names and likenesses" into the game, solving one of the major questions about college football's return to the video game space.

The partnership will include the chance for all eligible FBS players to opt in to have their likenesses in EA Sports College Football, the representative said. Those players will receive compensation for being placed in the game.
Specifics on compensation and other details are still being worked out, but it's a major win for college athletes who were once ignored when it came to how they were depicted in video games.
But recent decisions on Name, Image, and Likeness (NIL) agreements, as well as a barrage of state laws, have changed how college athletes can benefit from being star athletes.
According to ESPN, the EA Sports representative explained that the aim of the game was to be "as inclusive and equitable as possible."
On the OneTeam website, the company stated that if the influence of individual sales couldn't be figured out -- including for video game licensing -- then "revenue will be divided equally among the athletes included in each licensing program."

If a player does not want to be in the game, EA Sports would create a generic avatar and player in that athlete's place.

For participating players, it is possible a face scan of their likenesses could be in the game, the representative said, though not every athlete will receive a face scan because there are thousands of FBS players across the country. The representative said more than 120 FBS schools have committed to being in the game -- along with all 10 FBS conferences and the College Football Playoff -- with the goal remaining to have every FBS school in the game.
That would create a big opportunity for athletes who might otherwise not see many opportunities to profit directly from their playing experience.
Does it mean players at UL could appear in the game? It's possible. But details are few right now. The game is set to be released in the summer of next year.
Awesome Classic Video Games Turning 40 in 2023
Classic awesome games instrumental in forming game culture as we know it are turning the big 4-0 this year.
8 Saints, 3 Ragin' Cajuns Nominated for 2023 Pro Football Hall of Fame
The first list of nominees for the 2023 Pro Football Hall of Fame contains 8 former Saints, and 3 Louisiana Ragin' Cajun alums.
More From News Talk 96.5 KPEL