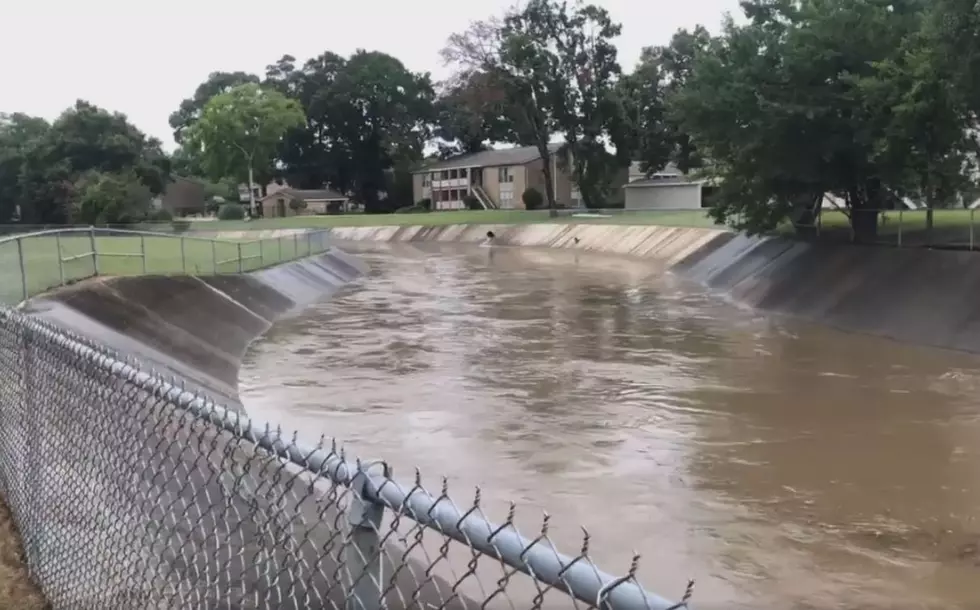 Three Videos Explain Lafayette's Undeniable Drainage Problem
Staff Photo
The drainage problems in Lafayette Parish are well-documented, but efforts to fix them all have been slow. Funding has been approved and projects have started, but almost 3 years since the devastating flooding in August 2016, the problems persist.
Unfortunately, the issues are the most apparent during a flood event like Lafayette residents are experiencing today. We took a drive around Lafayette to explore how well the coulee system is working. For years, these same residents have complained that the system is not working.
Here are the three places we went to shoot video shortly after the rain stopped in Lafayette.
We first went to the crossing of the Bertrand Coulee #1 and West Congress. For reference, this is the coulee that runs on the back side of Bayou Shadows Apartments. It was full, but it was rushing. Neighborhoods around it had no standing water. It appears that this part of the system is working. To be clear, this is one of the major coulee's that run through the city. It's the same one that crosses Johnston Street and winds through the new Moncus Park at the Horse Farm.
We left Bertrand Coulee #1 and headed down West Congress toward the intersection with Ambassador Caffery. This is one of those problem spots near Prairie Elementary were several smaller drains come together. In the past, news stories have detailed the efforts by residents in that area to have the coulee cleaned out where it passes under West Congress.
Today, the water there was stagnant. Three smaller drains come together in the area and none of them were moving. A quick drive in the surrounding neighborhoods revealed high water still standing on the streets.
Almost right in the middle, Guilbeau Road is completely flooded from end-to-end. This is despite a coulee running near its intersection with Ambassador Caffery and almost the length of the adjacent property. We stopped and videoed as several cars tried to make it down the flooded roadway.
Why is it that this part of the system is just not moving?
CLICK HERE to see the full map of Lafayette's coulee system.
More From News Talk 96.5 KPEL