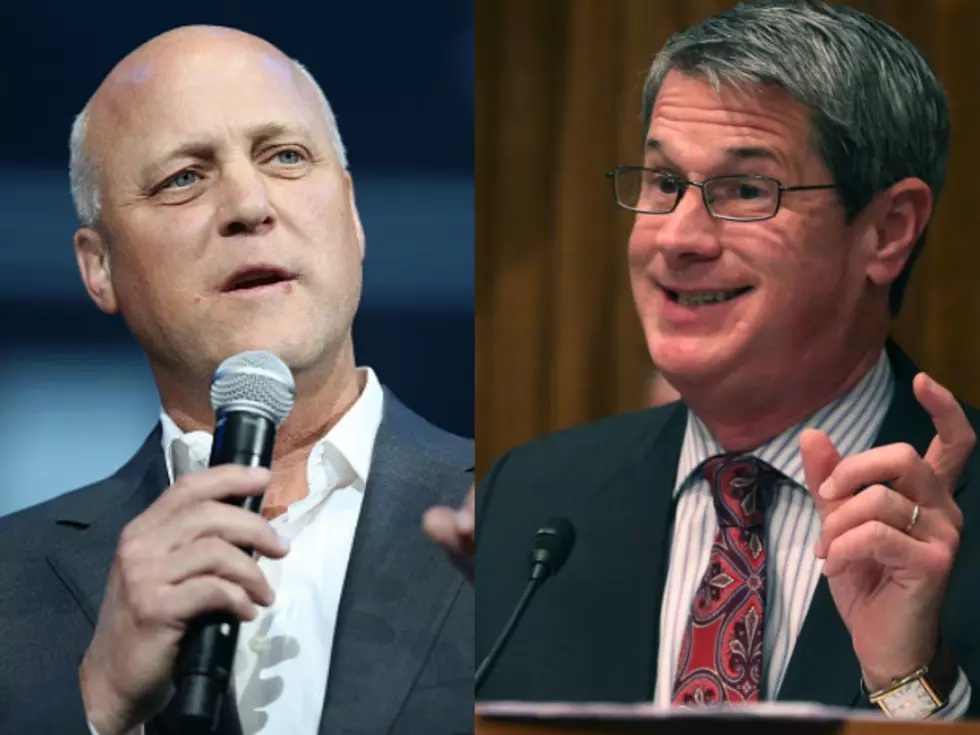 Vitter Calls on Landrieu To Stifle Crescent City Violence…Again
Landrieu/Vitter (Mark Wilson/Joe Raedle-Getty Images)
Senator David Vitter, who is also running for governor, has written another letter to New Orleans Mayor Mitch Landrieu, calling on him to come up with a written action plan, which addresses the crime problem in the city. So why is Vitter continuing to harp on this issue? U-L-M Political Science Professor Joshua Stockley says this in an intentional campaign strategy on Vitter's part to show Louisiana voters stopping violent crime is a priority.
"It also allows him to create a contrast between him and Angelle and Dardenne showing the voters that he is concerned about the state as a whole," Stockley told Louisiana Network's Jeff Palermo.
Vitter says this is the third letter he has sent to Landrieu urging him to focus on murders not monuments. This is in reference to Landrieu's campaign to remove confederate landmarks. Stockley says by critiquing Landrieu on this issue, Vitter is indirectly able to draw a favorable opinion from voters who think there is nothing wrong with the confederate flag and monuments.
"This is a way to defend the flag, to defend southern heritage without using the phrase 'southern heritage,'"Stockley added.
Stockley says if Landrieu, a democrat, becomes an opponent on any level in the future, Vitter is using this stance to show his conservatism and their differing viewpoints.
"He's beginning to lay the groundwork to critique Mitch Landrieu and to draw a contrast between him and Landrieu."