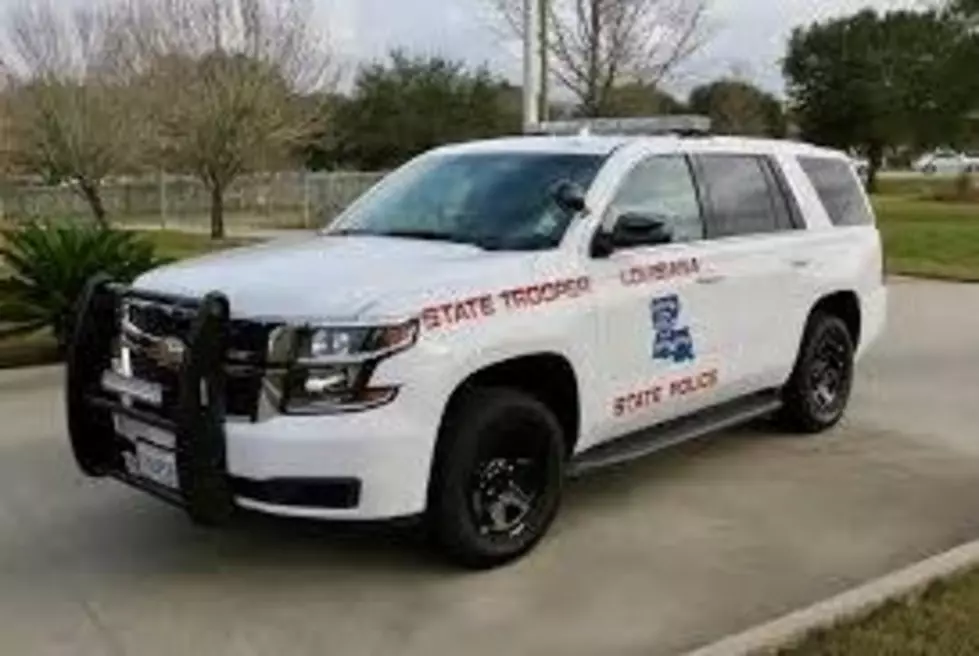 Fatal Crash in Acadia Parish Leaves Unrestrained Gueydan, Louisiana Man Dead
Photo courtesy of Louisiana State Police Facebook
ACADIA PARISH, La. (KPEL News) - A Gueydan man has been killed as a result of a crash in Acadia Parish.
Chad Andrew Breaux, 42, of Gueydan was killed after his 2007 Mercedes-Benz ran off the road and into a ditch. He was unrestrained at the time and partially ejected from the vehicle.
According to Louisiana State Police, the crash happened sometime Friday evening. LSP Troop I was alerted to a single-vehicle crash on Louisiana Highway 91 near Sandpiper Road in Acadia Parish. When they arrived, they found Breaux's vehicle, and he was pronounced dead at the scene.
It appears his vehicle "exited the roadway to the right, entered the ditch, and struck a culvert," according to a statement by LSP. "After having struck the culvert, the Mercedes-Benz overturned."
A blood sample was obtained and sent off for a toxicology analysis, and the crash remains under investigation.
"Louisiana State Troopers would like to take this opportunity to remind motorists to always make good decisions while operating motor vehicles," LSP's statement said. "Never drive while impaired, fatigued, or distracted, always ensure every occupant is properly restrained, and follow all traffic laws. While not all crashes are survivable, taking simple precautions such as these can often mean the difference between life and death."
This is the second fatal crash involving an unrestrained victim this week. Earlier in the week, a child in St. Landry Parish was killed after being ejected from a vehicle following a crash.
Troop I has investigated 19 fatal crashes resulting in 21 deaths in 2023.
List of Homicides and Deaths in Acadiana for 2023
Whether you pay attention to the news each day or just sporadically check in every once in a while, I think you will agree that we are often reading about homicides and deaths around Acadiana. 2023 seems to be showing that Acadiana will have a busy year when it comes to homicides, fatal crashes, and pedestrian deaths.
✅ Here's How To Behave When Police Stop You
LAFAYETTE, La.. For many, getting pulled over by law enforcement can be an uncomfortable experience. Because knowing better leads to doing better, we're exploring the do's and don'ts of getting pulled over.
More From News Talk 96.5 KPEL